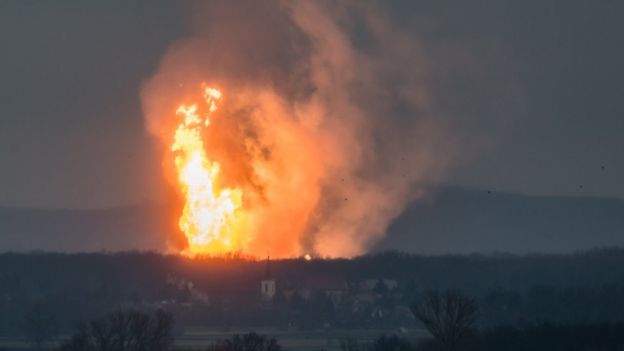 A big explosion has rocked a key natural gas facility in eastern Austria, killing one person and injuring at least 18, police say.
A fire followed the blast at the Baumgarten site, which happened around 08:45 (07:45 GMT). The plant lies just east of Vienna, near the Slovak border.
Большой факельный взрыв природного газа произошёл на газовой станции в восточной Австрии. По сообщениям полиции, в результате взрыва погиб один и раны по меньшей мере 18 человек.
За взрывом на станции Баумгартен прследовал пожар, приблизительно в 7:45 GMT. Станция расположена на востоке от Вены, около словатской границы.
(........)
Какая сука хочет заморозить Европу?
Здравствуй песня: